Renu Dhawan and Rajika Anand, educationists with 25 years of experience between them.
Renu Dhawan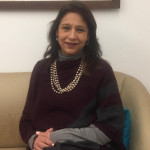 Renu Dhawan, an Oxford University qualified college counselor has been helping students get into colleges of their choice in the United States, UK, Canada, Europe, Australia, Hong Kong and Singapore. Having personally visited over 60 universities around the world, Renu provides invaluable insight during the college selection process.
Rajika Anand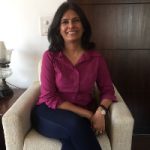 Rajika Anand, ex-Principal, The Shri Ram School Aravali has 15 years of experience at Indian and International Schools, working across all age-groups. Having taught English at the High School level, Rajika guides students as they write their college essays and other supplements.
Each student is nurtured and counseled individually to highlight their strengths, so that every application is distinct.